Sailing Breeze
"Sailing is always a breeze at Windsong"

Published by the
Windsong Sailing Academy Press
3966 Secluded Circle, S.W.
Lilburn, Georgia 30047-2233
770-931-9151


Vol. 19

2003
WHAT'S COMING UP! .
LOOKING TO BUY A BOAT,
BUT DON'T KNOW HOW?
Join us September 20th from 6-9 pm for our September monthly social and free seminar "How To Buy A Boat" at the Aqualand Sailing Center. This is one of our regular $149 classes that we've taught for years, but at the September social you'll get it for FREE. RSVP is required to attend this event. More details will become available in the coming weeks, so check our web site often.
There will be door prizes, raffles and refreshments. Our staff will be on hand to answer questions on a variety of topics from sailing and chartering to buying sail boats. You definitely don't want to miss this event! For all the up-to-date details and times visit our "What's New" web site.

This is a LIMITED SEATING presentation.
Pre-registration is required to prevent overcrowding.
If necessary, a second presentation will be scheduled for 9 pm.
Contact the Academy at 770-931-9151 or email at
I n f o @ W i n d s o n g s a i l . c o m
to reserve your seat.

LIKE TO DRESS UP FUNNY AND GO OUT IN PUBLIC?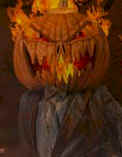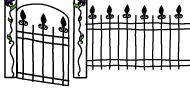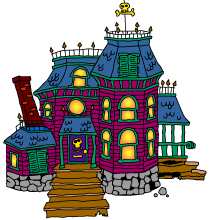 Join us November 1st from 6-9 pm for our monthly social and premier Halloween Party at the Aqualand Sailing Center. Help get this annual event off to a flying start with your spectacular wit and creativity as we all have some fun and socialize. More details will become available in the coming weeks, so check our web site often. This will be a special night as well because it will mark the beginning of an annual tradition of awards to deserving students who attend the event. RSVP prior to October 18th is required to attend this event and award candidates will be selected from those in attendance. You won't want to miss this event!

Join us December 6th from 6-9 pm for our monthly social and Holiday Party. Admission will be a wrapped gift priced under $20 to place under the tree. You'll be assigned a number when you arrive that will determine the order in which you'll go to the tree to select a gift at random, or the option to take a gift from someone who has already been to the tree. It should be a lot of fun and a special time to socialize with other students that you've come to know through the sailing season. RSVP prior to November 15th is required to attend this event.
CLASSES NOW OFFERED AT THE LAKE
Check the Calendar for classes and events scheduled at the Aqualand Sailing Center. There is even a dedicated calendar specifically for the Sailing Center activities only.
IF YOU HAVEN'T BEEN TO OUR WEB SITE LATELY, IT'S WORTH A TRIP!
Regular visits to our "What's New" section will keep you in tune what all the new exciting events planned for this season! Our Favorite Links page continues to grow.
IS YOUR VESSEL SAFE?
The staff at Windsong have become U.S. Coast Guard Certified Vessel Safety Examiners in cooperation with the Atlanta Power and Sail Squadron and the U.S. Coast Guard Auxiliary. Each year we all have an obligation to ensure the safe and proper operation of our boats and that includes an inspection of all the safety equipment that are Federally and State required. Have a Windsong staff member assist you by conducting a free courtesy safety inspection each year aboard your vessel. Contact us and we'll gladly conduct your inspection and award your official VSE sticker. Check out the official web site for vessel inspections (http://www.safetyseal.net).
GOT A BUSINESS YOU WANT TO ADVERTISE?
As a suggestion from one of our students, we're starting a Student Business Links web page. If you own or are a principle in a business or hobby that you'd like to have included on this free links page, send us your web address and a brief description about your business and services. Any special discounts extended to fellow students should be mentioned as well. Students would certainly like to do business with one of their own over a perfect stranger, so let us know about your business, service or hobby.
| | |
| --- | --- |
| I HAVE TO BUY A GIFT AND HAVE NO IDEAS! | |
Let Windsong solve your problems. Tell everyone to buy you sailing gift certificates for birthdays and holidays and you should do the same for them. Annually Windsong offers gift certificates in any denomination or for any combination of classes or outings. Let us know what you desire and we'll gladly ship you a gift certificate for that "Difficult To Buy For" person on your shopping list. If you think that might be "YOU", make the job easier for others and have them give us a call! This also is a great way to encourage a friend or that special someone to take the plunge and go sailing with you!
I WANT TO CHARTER A BOAT, BUT NOT SURE I KNOW ENOUGH.
At Windsong we are very responsive to student suggestions. We are here to serve you and your needs and continue to rapidly implement ideas offered by our students. Every Saturday at 3:00 we offer "Fun Sails" for senior students who want to charter a boat by themselves, but aren't sure about their abilities to do so. Fun Sails do have a Captain aboard for safety purposes, but what you do and where you go is up to you and the others aboard your outing. These are not "Instructional" outings. You are on your own to strut your stuff or merely to kick back and just enjoy some time on the water without all the "Tacking" and "Gibing" every two-seconds. We'd appreciate any feedback concerning our Fun Sails that would make them more appropriate to your needs.
PLEASE, REACH OUT AND TOUCH US,

We're listening!!
Many times student's suggestions are implemented on the spot! We pride ourselves in our customer service and attention to the needs of our students. If you have thoughts or ideas, drop us a line or give us a call. All things are possible; you just need to ask.
We updated our communications system last year and the old phone number (404-256-6700) will be terminated in October. The new number (770-931-9151) has been in operation for over a year but we still keep getting calls from students using the old number. The new number and communications link enables us to route your calls and hopefully catch you in person the first time. "Telephone Tag" can consume a lot of everyone's time and that's not our goal. Of course email always works and seems to be everyone's preference as it optimizes times that are convenient to everyone. Just know that if you call when we are out, your call message is forwarded immediately to cell phones and beepers of all our staff. If your call is urgent, someone will return your call immediately. Otherwise, calls are usually returned as soon as we can break free, yet it is our goal to return all calls no later than 9 pm daily.
Thanks!
I'd like to take this opportunity to thank all our students for their loyal support through the season(s) and encourage everyone to bring one new friend along each year as you sail. As we grow and expand our operation, we want to make our products and services available to all who may be interested, but first, some one has to make the introduction. Share the love of your sport with those who may be interested in our unique collection of programs. You'll be glad you did and so will they!